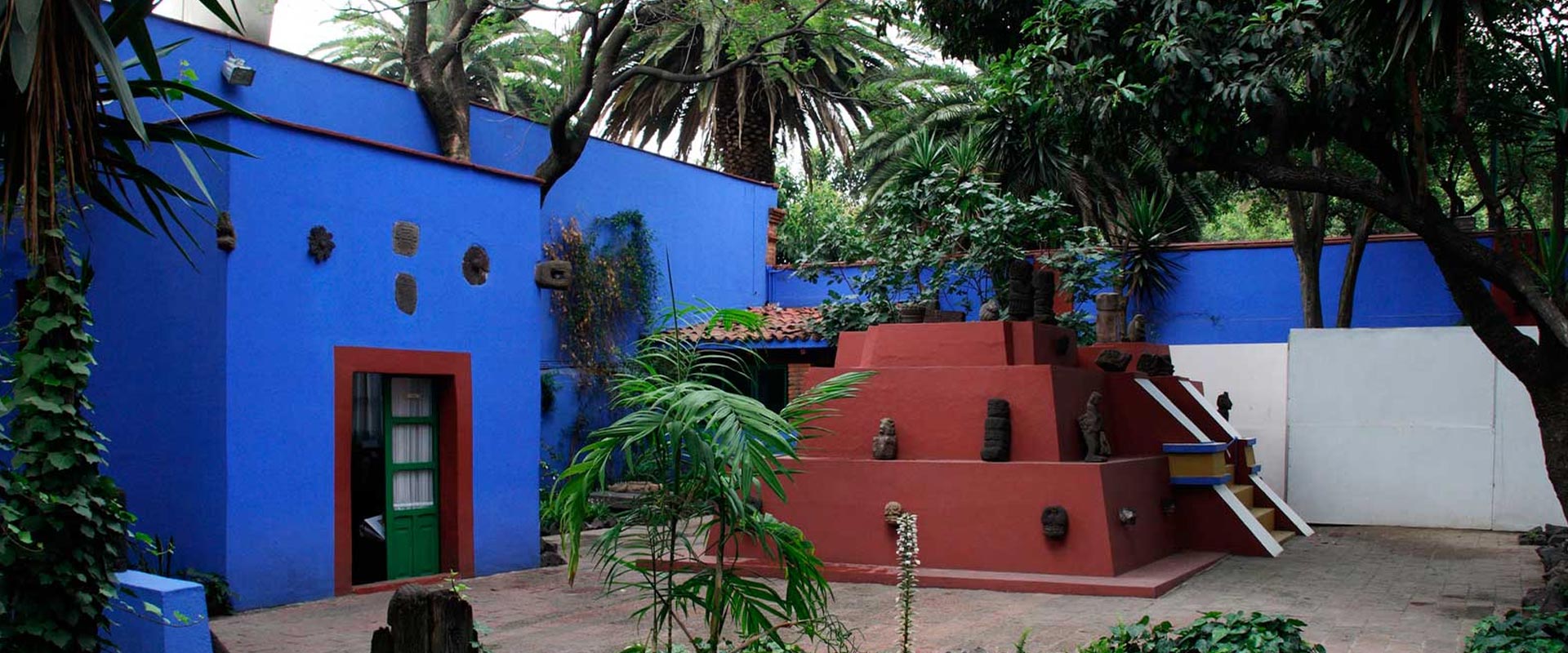 Coyoacan was among the first of the Mexico City's neighborhoods to receive the Secretary of Tourism's Barrios Magicos (Magic Neighborhoods) designation. Coyoacan's tree-lined cobblestone streets, colonial-era estates hidden behind high walls and several interesting churches, museums and artisans' markets make it one of the most pleasant places to visit in the capital.
Mid-morning is an excellent time to tour one of the neighborhood's top attractions, La Casa Azul (The Blue House), a bright cobalt blue building at the corner of Londres and Allende in central Coyoacan (Londres 247). La Casa Azul, the former home of Mexican artist Frida Kahlo, was converted into a museum shortly after her death in 1954. It is here where the artist was born, spent much of her life and later passed away.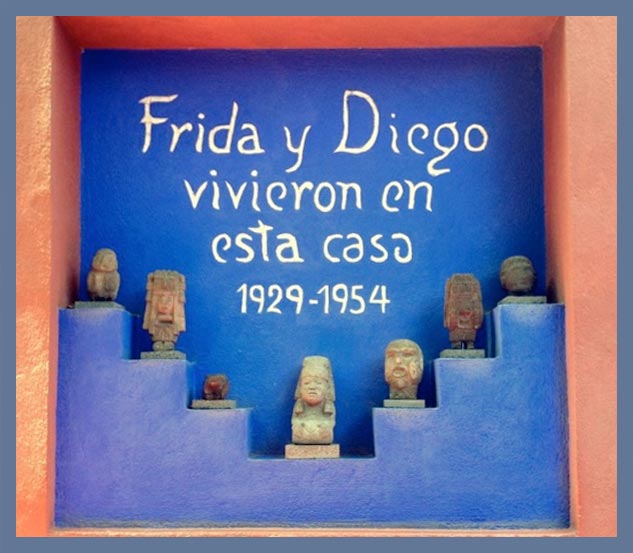 The museum houses several pieces of artwork as well as many of the artist's personal possessions, including clothing, jewelry, collections of folk and pre-Hispanic art that once belonged to Frida and her husband, famed Mexican muralist, Diego Rivera.
Across the street from the market, Coyoacan's central square, the Plaza Hidalgo, serves as the neighborhood's main gathering place. In the center of the adjacent Jardin Centenario sits one of Coyoacan's most iconic and charming landmarks, the fountain featuring the coyotes that gave this neighborhood its name. Coyoacan translates to "Place of Coyotes" in Nahuatl, the language of the Aztecs who once inhabited what is now modern day Mexico City.