The wrestling cathedral.
Walking among a sea of stalls dotted with very Mexican colors has never been so much fun until you dare to discover the wrestling spectacle in Mexico City, in the iconic Arena Mexico, located in the heart of the city. It was built in 1956 and was remodeled in 1968 for the Olympic Games in Mexico.Discover the folklore in the ring as you watch Mexican wrestling, and remember the legends of popular wrestlers such as the saint, blue demon and thousand masks, mythical characters of folk culture, who were even able to taste the sweetness of cinema as movie actors during the sixties and seventies.
Enjoy this show, which is a blend of sports and theatrical sequences; this is the most popular sport after football soccer. Be careful if you find yourself very close to the ring, as among the acrobatics performed by the masked wrestler, he can fall upon you in his attempt to perform a dangerous jump out of the ring.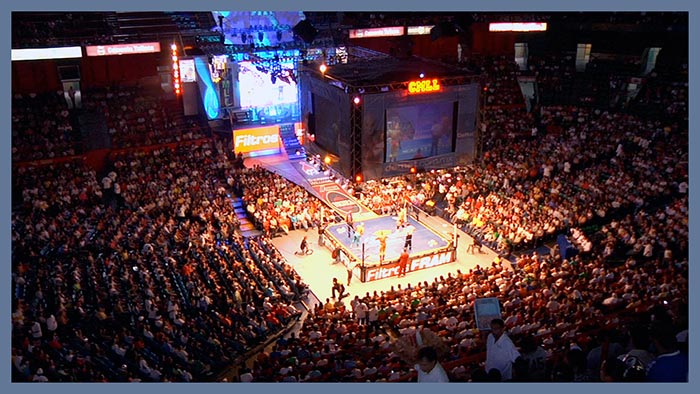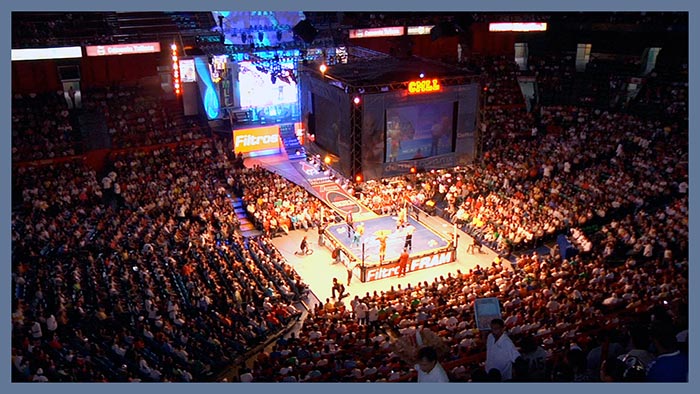 You have to choose very well to decide whether you side with the rough or technical wrestlers, the bad or the good. Leave your quiet side at home! When you come to watch wrestling in Mexico, you must put aside your worries and get ready to shout, whistle and chant, which will be the perfect outlet to forget your stress and become an accomplice of these gladiators.
While in the beginning wrestling was an entertainment intended for the lower social classes, today, the audience represents all social classes as well as all ages. In recent years, as a result of television broadcasts, it has become a cheerful show which includes an audience of all ages and every social status.