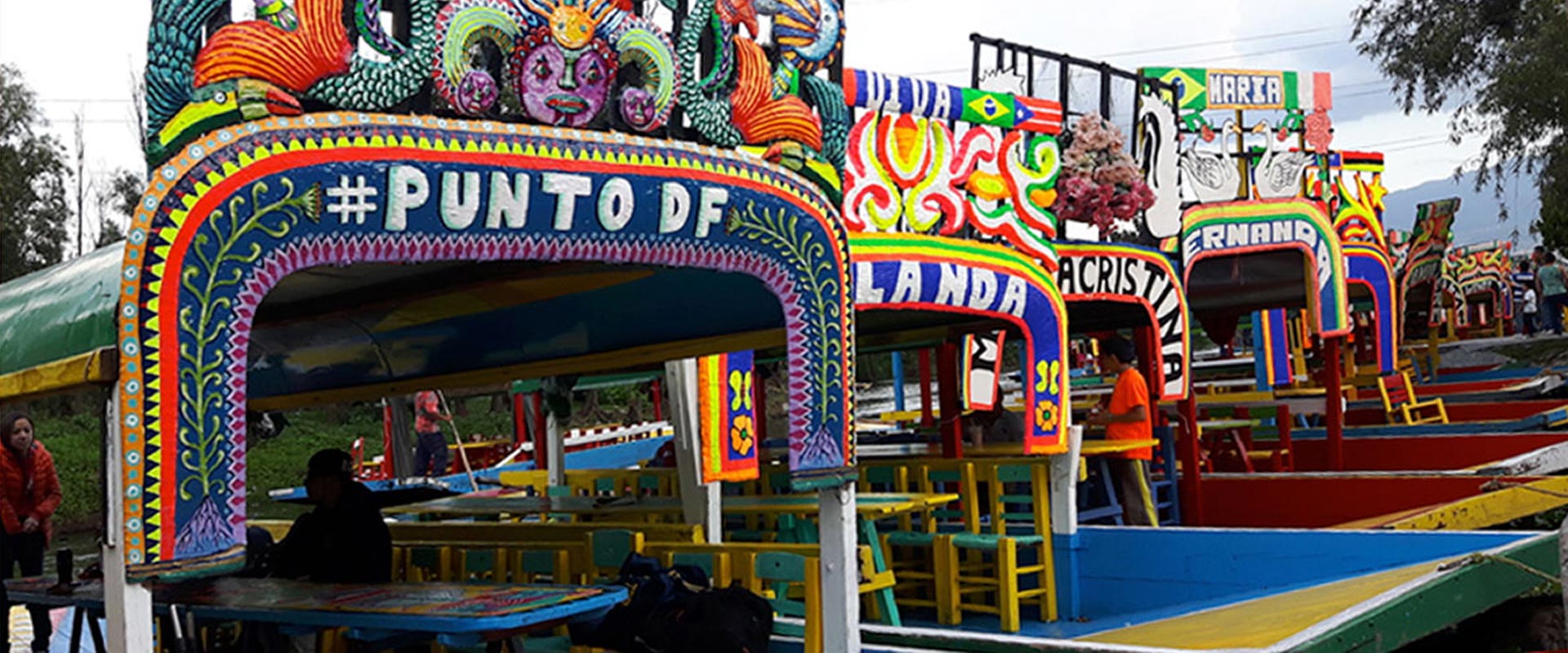 Es uno de los mayores atractivos turísticos de México. La palabra Xochimilco significa en náhuatl "En el Lugar de la Sementera Florida"; se ha caracterizado por la conservación de sus riquezas naturales (hoy en peligro) que lo hace un lugar para descubrir y disfrutar; además, sus monumentos históricos, sus tradiciones y su cultura han sobrevivido al paso del tiempo. Xochimilco es fiel ejemplo de cómo en México las costumbres prehispánicas permanecen: las chinampas, sus canales, las trajineras, la alegría de su gente trasciende a través del tiempo, por ello se ha ganado el título de Patrimonio Cultural de la Humanidad otorgado por la UNESCO.
·
— — Eng — —
·
Xochimilco is characterized by a system of canals, which measure about a total of 170 km2.These canals, and the small colorful boats that float on them among artificially created land called chinampas are internationally famous. These canals are popular with Mexico City residents as well, especially on Sundays. These canals are all of what is left of what used to be a vast lake and canal system that extended over most parts of the Valley of Mexico, restricting cities such as Tenochtitlan (Mexico City) and Xochimilco to small islands. This system of waterways was the main transportation venue, especially for goods from the pre-Hispanic period until the 20th century. In the pre-Hispanic period, parts of the shallow lakes were filled in, creating canals. Starting in the early colonial period, the interconnected lakes of the valley, including Lake Xochimilco, were drained. By the 20th century, the lakes had shrunk to a system of canals that still connected Xochimilco with the center of Mexico City. However, with the pumping of underground aquifers since the early 20th century, water tables have dropped, drying canals, and all that are left are the ones in Xochimilco. The canals are fed by fresh water springs, which is artificially supplemented by treated water. This because water tables are still dropping and human expansion and filling in of canals is still occurring, threatening to have the last of these canals disappear despite their importance to tourism
·
·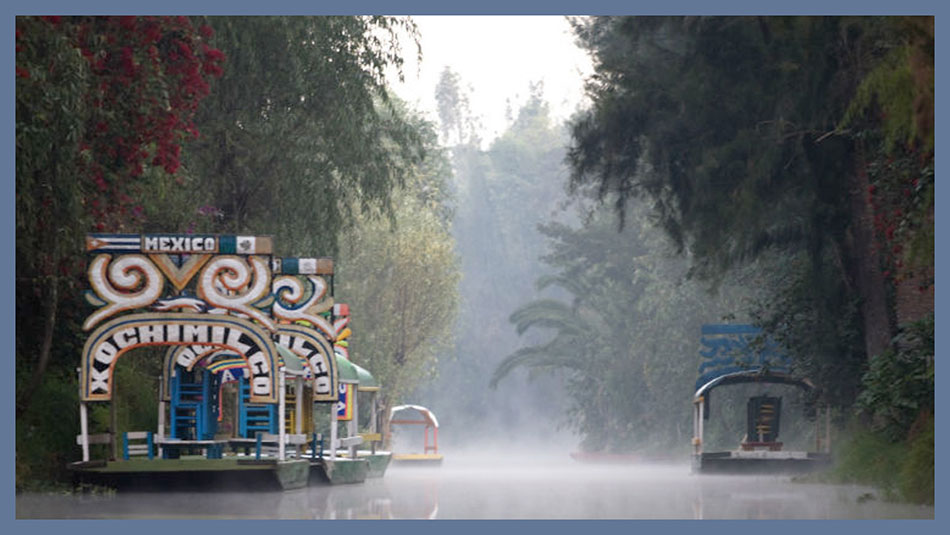 ·
·
Un poco de historia / A little bit of history
·
Los Xochimilcas, habla la tradición, fueron la primera tribu nahuatlaca que se asentó en el valle de México hace unos mil años. Ellos conquistaron los lagos que aquí se existían con la técnica de las chinampas. La conquista y evangelización no cambiaron su identidad cultural y política del pueblo, identidad que ha sobrevivido hasta nuestros días. En esta delegación hay 14 pueblos distintos y 18 barrios, siendo su capilla, el edificio emblemático de cada barrio.
En cada uno de estos lugares hay cosas que nos sorprenden y apaciguan nuestra imaginación; desde sus museos, los canales, las chinampas, su riqueza natural, las tradiciones que prevalecen, hacen que una visita a Xochimilco sea una exaltación a nuestros sentidos.
·
— — Eng — —
·
These remaining canals and their ecosystem was declared a World Heritage Site in 1987, with the purpose of saving them. An important part of this ecosystem is a juniper tree called a "ahuejote" that is native to the shallow waters of the lake/canals. These stem erosion, act as wind breakers and favor the reproduction of a variety of aquatic species. Some of these endemic species include a freshwater crayfish called an acocil, and the Montezuma frog. However, the most representative animal from these waters is the axolotl (Ambystoma mexicanum). This amphibian was used as a medicine, food and ceremonial object during the Aztec empire. It was considered to be an incarnation of the god Xolotl, brother of Quetzalcoatl. It has been studied due to its abilities to regenerate limbs and other body parts. It can also reach sexual maturity as a larva, which no other amphibian can do. While mostly aquatic, it does have limited ability to breathe air. As of 2003, there were only 600 axolotls known to exist in the wild. Most of the threat to the species is loss of habitat and pollution, but the introduction of non-native fish such as tilapia has also had disastrous effects on the population of this and other species. Conservation efforts include research and environmental education. The Grupo de Investigación del Ajolote en Xochimilco (GIA-X) is a nonprofit research group dedicated to the preservation of the axolotl, which is in danger of extinction. It works to better understand the creature as well as with the local community to protect what is left of its habitat. In addition to species that live in the area year round, the wetlands here host about forty percent of the migratory bird species that arrive to Mexico, roughly 350, use the wet areas around Xochimilco for nesting. Many of these come from the United States and Canada. However, much of this habitat has been urbanized. About 700 species have been found in the area overall. Some of the migratory species include pelicans, storks, buzzards and falcons
·
·