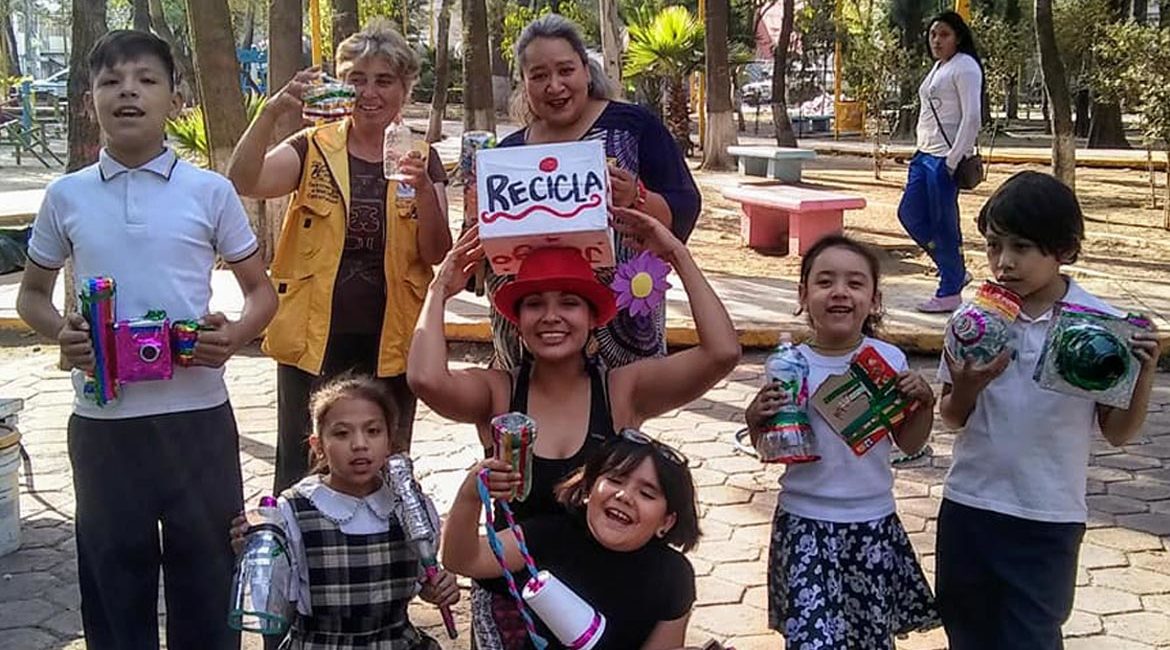 Reciclown
Reciclown fue un taller creado con la tarea de enseñar a la niñez de nuestra colonia a ver el plástico no como basura sino como un recurso para poder transformarlo en artefactos para poder jugar y divertirse en grupo. 
Guiados por Silvia Maytorena, Lebend Gloo y Gustavo Daniel, niñas, niños y gente en general pasaron un fin de semana de aprendizaje y risas creando piezas de malabares.
Aprender a ver la vida a través del cristal de la risa puede convertir una ciudad llena de basura en un mundo de posibilidades.
— English —
Reciclown was a workshop created with the task of teaching the children of our colony to see plastic not as garbage but as a resource to transform it into artifacts to play and have fun in a group.
Guided by Silvia Maytorena, Lebend Gloo and Gustavo Daniel, girls, boys and people in general spent a weekend of learning and laughing creating juggling pieces.
Learning to see life through the glass of laughter can turn a city full of garbage into a world of possibilities.