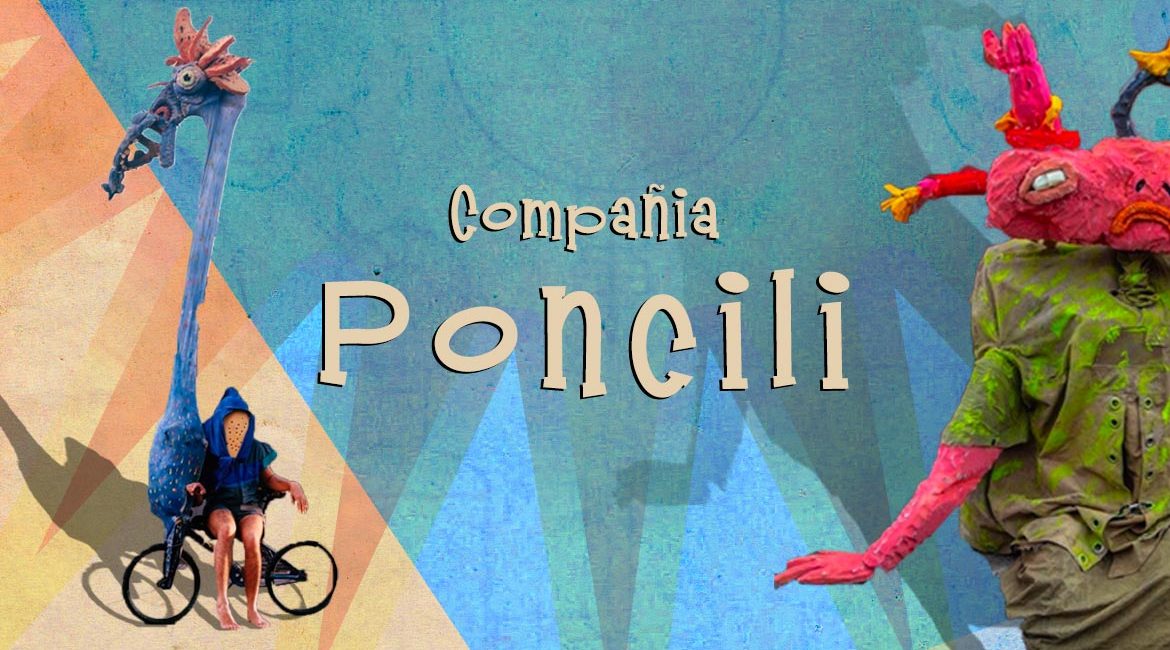 Compañia Poncili – Taller y Show
La compañia Poncili vino a la colonia Moctezuma durante su tour en México. Desde Puerto Rico vinieron a compartirnos su visión de la vida a través de talleres de creación de máscaras. Terminando su residencia en nuestra comunidad con un show en el Mercado Moctezuma. Una experiencia única que pudieron vivir niñas, niños, adolescentes y adultos.
Poncili Creación genera contenido performatico y audiovisual a partir de sus esculturas que ellos llaman "objetos".
Desde el 2012 han trabajado utilizando mayormente el material del foam o goma espuma con objetos a grande escala, instalaciones, video y música, aunque son mas conocidos por sus performances que se componen de música improvisada , baile y narrativa experimental utilizando sus objetos.
Sus Giras de performance los han llevado alrededor de los estados unidos, Europa, Canada y la Republica Dominicana.
Sus objetos han sido mostrados en museos, galerías y ferias internacionales alrededor del mundo.
Vemos el mundo, la vida, la realidad como un código que se puede reescribir . Nos centramos en los objetos y el movimiento, para nosotros los pilares en los que se basan el universo y la civilización, como las herramientas perfectas para hackear esta realidad.
— Eng —
The Poncili company came to the Moctezuma neighborhood during its tour in Mexico. From Puerto Rico they came to share their vision of life through mask creation workshops. Finishing his residence in our community with a show at the Moctezuma Market. A unique experience that girls, boys, teenagers and adults could live.
Poncili Creation generates performatic and audiovisual content from his sculptures that they call "objects".
Since 2012 they have worked using mostly foam material or foam rubber with large-scale objects, installations, video and music, although they are best known for their performances that are made up of improvised music, dance and experimental narrative using their objects.
Their performance tours have taken them around the United States, Europe, Canada and the Dominican Republic. His objects have been shown in museums, galleries and international fairs around the world.
We see the world, life, reality as a code that can be rewritten. We focus on objects and movement, for us the pillars on which the universe and civilization are based, as the perfect tools to hack this reality.